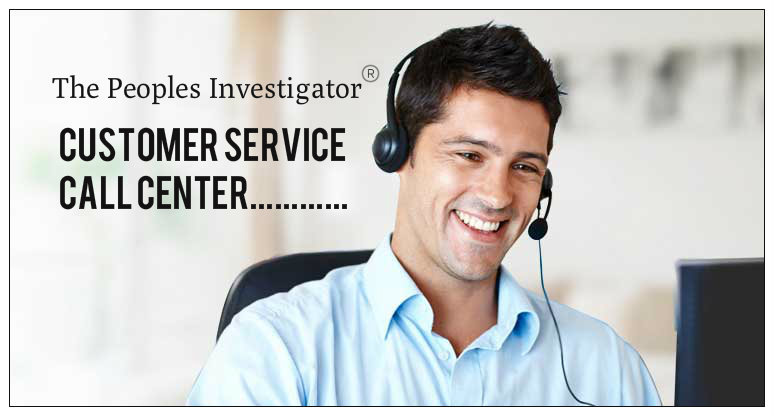 WE ARE HEAR FOR YOU !
Monday - Friday 9:00am - 6:00pm

​       
Saturday - Sunday 10:00am - 3:00pm
Unlike many others, weekdays & weekends my customer service is by far the best the industry has to offer. A licensed investigator will be at your service to answer your call, and provide you with any information as to the investigation services we provide. .